About us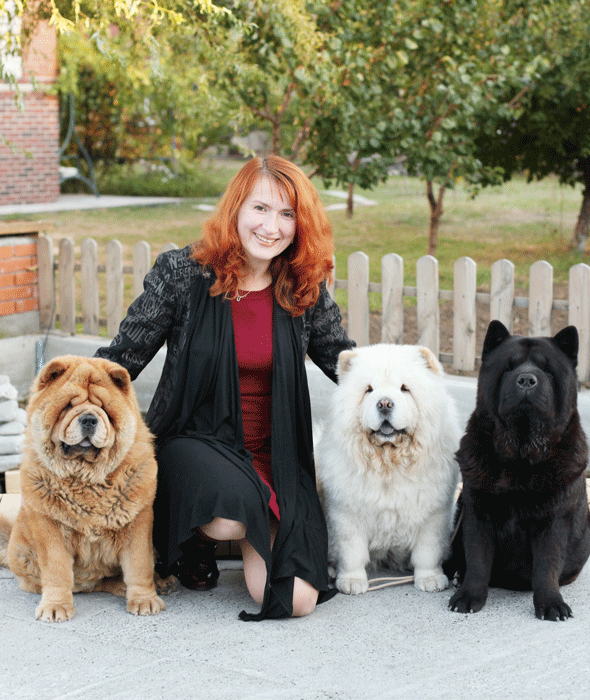 Dogs have always been a part of my life. Growing up, I rescued puppy mutts from streets. Our small apartment couldn't provide for all, so as they got bigger, the dogs had to be relocated into my grandfather and grandmother's backyard.

My first Chow Chow, Nora, came to me in 1995 and sparkled unchanging love for this breed. The only change that actually happened was a little later, when Marina Akulova, a well-known smooth-haired Chow breeder in Russia, told me about short-haired Chows. That is how 2 smooths, a red female, Lipa, a black male, Nafanya, joined my older long-haired blonde girl Pani.

The Chow Chow kennel "Three Bears" was registered in 2014, and we came up with the name naturally – when walking outside, our dogs were constantly nicknamed as three bears. The kennel is located in an ecologically clean place, a pine forest, Lyman, Donetsk region of Ukraine. There is also a large guest house and an apiary under the same name, Three Bears. Here you can not only get to know this amazing breed of short-haired Chow Chows, take unique photos with our pets, but also enjoy a comfortable rest in the peacefulness of a pine forest, try Ukrainian national cuisine, visit local attractions and enjoy the taste of pure organic honey.